Welcome
Painting as any art form is a morphing journey -- I become what I paint.
The result of perception -- a painting taking form!
The brush moves the hand. It is surprising and playful.
Enjoy it as I do...finding beauty and connection.

- Ines Batllo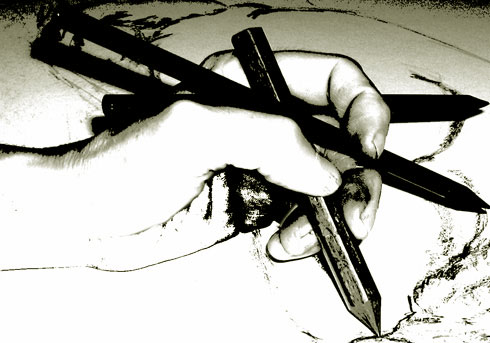 NEWS:
• East Tour 2011
http://www.eastaustinstudiotour.com/

The art studio IBVA, Inés Batlló Visual Arts, will be open to the public for the 10th East Austin Studio Tour showing my latest encaustic art work.
The beautiful catalogs are available at all 22 Austin Libraries eastaustinstudiotour.com - IBVA , studio # 132.
E.A.S.T. is a celebration of east Austin's creative community and a chance for the public to get a behind-the-scenes look at working artists' spaces and processes.
ARTISTS & STUDIOS: open the weekends of November 12/13 & 19/20, 11:00am – 6:00pm - IBVA # 132
• "Artist for a Cause" an art show at Buenos Aires Cafe - East Austin.
• We have the honor to present Ines Batllo's work EncAUSTINg. Originally from Barcelona, Ines work has been shown in Germany, Holland, France, Italy, Spain, Hong Kong, and in the US.
Ines choose E.A.S.T. to be the non-profit organization to be benefited from the sales of her work.
http://allevents.in/East%20Boston/EncAUSTINg-by-Ines-Batllo/246376075397729
• IBVA - Inés Batlló Visual Arts gets recommended in the Austin Chronicle as an encaustic studio.
http://www.austinchronicle.com/arts/2010-11-12/east-austin-studio-tour/
• Little Artist / Big Artist
For another year I will be honor to be part of the project Little Artist / Big Artist. LA / BA is a non profit program of CHULA dedicated to pairs students from East Austin elementary Schools with professional artists. I have been teaching since the beginning of this fascinating project in 2008.
• Some of my work is permanently shown at these avenues in Austin, TX::